Worship at Darwen St James
Collective Worship Policy
Worship at Darwen St James' is integral to our daily academy life. It is a time that brings us all together, be it remotely, in the hall or as class groups. We use this time to reflect, discuss, talk to God and praise him through song.
Worship is planned by Miss Peckson, our worship lead and the Worship team have input into the planning and also the delivery of some of the worships. For our worship overview for this year please see below. From that document you will see that our worship is planned in themes, which are not value specific. This enables us to focus on all of our values throughout the year in many different ways.
Through Worship we look at our values, bible stories, Christian festivals, world news events and how that relates to God and Jesus, multi-cultural and different faiths festivals, Remembrance and a huge amount more. Worship is led by all of the teachers at Darwen St James' who embrace the experience that Worshiping with the children gives them.
This is what our daily collective Worship looks like –
| | |
| --- | --- |
| Monday | Worship through song. |
| Tuesday | Whole school Worship. |
| Wednesday | Whole school Worship with Rev. Rebecca |
| Thursday | Class Worship. |
| Friday | Whole school Celebration Worship. |
Our Worship area in the school hall.
At the start of our worship we say the Trinity and light three candles in the name of God the Father, God the Son and God the Holy Spirit. We then say our opening words together. To signal the end of our worship we say our closing words together as we put out the candles.
As we are a church school each classroom or base has its own worship/ reflective area. Each area contains various resources suitable for the age of the children who use the room. Examples of resources include Bibles or Bible story books, crosses, candles, a book to record class prayers, prayer dice and prayer formats which can be used to write prayers for collective worship.
Classroom Worship Areas
Each of our classrooms has a Worship area.
Prayer At Darwen St James
The Lord's Prayer.
Our Father, who art in heaven,
hallowed be thy name;
thy kingdom come;
thy will be done;
on earth as it is in heaven.
Give us this day our daily bread.
And forgive us our trespasses,
as we forgive those who trespass against us.
And lead us not into temptation;
but deliver us from evil.
For thine is the kingdom,
the power and the glory,
for ever and ever.
Amen.
Our Action Prayer.
May the grace of our Lord, Jesus Christ,
And the love of God our Father.
And the fellowship of the Holy Spirit,
Be with us all evermore.
Amen.
These are our prayer cards, available in all of our Worship areas, allowing the chlldren to write their own prayers.
Here are our wonderful Worship team members, these children put themselves forward as something that they wanted to be a part of. The group starts at Year 3 and goes up to Year 6. The children meet with Miss Peckson once a fortnight to go through new ideas, articles for the newsletter, competitions and planning Worships for the school.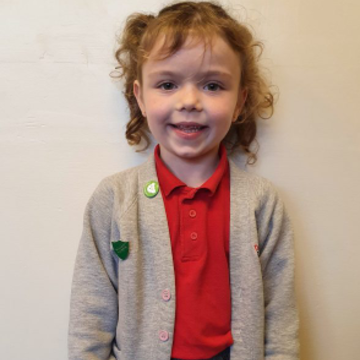 Annalee
Year Three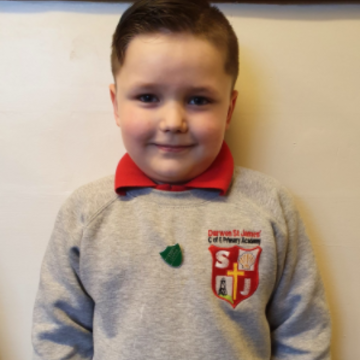 Finley
Year Three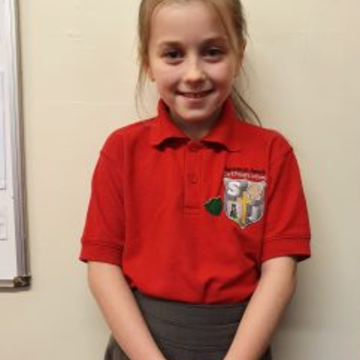 Millie
Year Four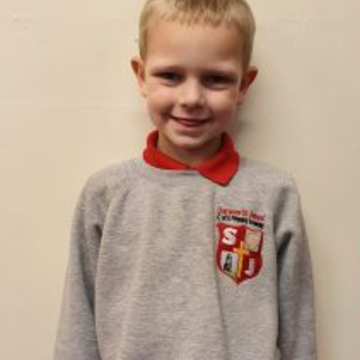 Logan
Year Four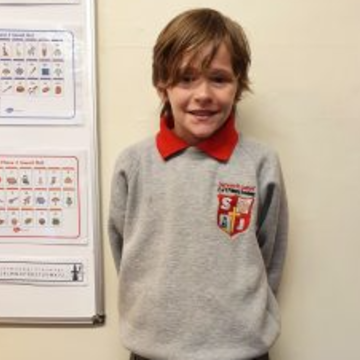 Maisie
Year Five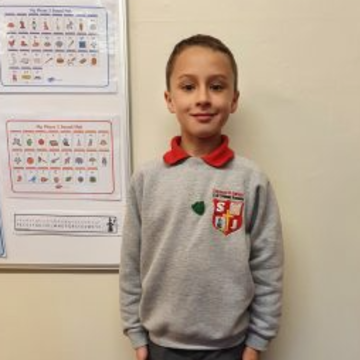 Ryan
Year Five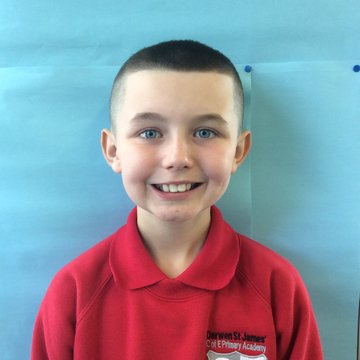 Mark
Year Six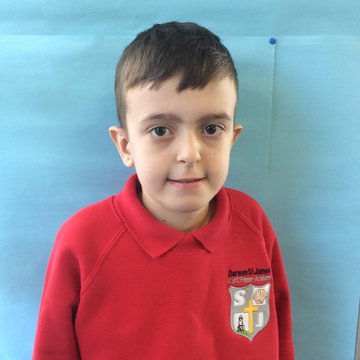 Charlie
Year Six
Summer 2022
Creative Worship - 24/5/22.
Our Worship Team planned a fabulous creative Worship for all of School. We took part in the activities they had created for usd and learned al about Jesus and his ascension to Heaven.
Spring 2022
Our Worship Team took us on a journey through Easter today using our senses. They did a fabulous job, well done to you all!
Here are the prayers our Worship team have written and shared during our whole school Worship.
Autumn 2021
Here are the prayers our Worship team have written and shared during our whole school Worship.
Worship Team Meeting Minutes
Worship Team – ABC of Christmas.
On 14/12/20 our Worship Team presented The ABC of Christmas. They did a wonderful job, here is the video so that you can enjoy watching it too!
Throughout the ages, God's people have gathered before Him in song. Worship music has been and continues to be the enduring and imaginative expression of God's people in praise, celebration, lament, and longing. There is beauty in the act of a multitude of voices combining in unified glory to God. Chck out our weekly worship songs.
Spring 2 Worship Through Song
Every Move I Make
Sing Sing Sing
Won't Let Go
Way Maker
Our God
Deep Cries Out
Spring 1 Worship Through Song
Every Move I Make
Wake
God is Watching Over You
Give me a J E S U S
Alive
You Will Never Run Away
Autumn 2 Worship Through Song
Little Donkey
Mary Had a Baby
Away in a Manger
See Him Lying on a Bed of Straw
We Three Kings
Little Drummer Boy
Shine Jesus Shine
Praise Ye the Lord
This Little Light of Mine
Jesus Loves Me
Autumn 1 Worship Through Song
Waymaker
Every Move I Make
Praise Ye The Lord
Harvest Samba
Harvest Song
Deep Cries Out
Indescribable
You Will Never Run Away
My Lighthouse
St. James Over Darwen church is our local church and is just up the road from our academy. We have strong links with our Church, we visit them on a regular basis for worship and celebrations including Easter, Harvest and Christmas. Our Reverand, Rebecca leads our worship every Wednesday. You can contact Rev Rebecca via email [email protected]
Click here to get more information on the work at St James Over Darwen Church
Lent 2022
Epiphany 2022
Advent 2021
Harvest 2021
Values 2021
Lent 2021
Advent 2020
Harvest 2020
Related News