The subject lead for computing at Darwen St James is Miss Sears and supported by Mrs Meagher.
At Darwen St James the use of computing is recognised as a valuable tool to develop and enhance the learning experiences of our pupils. As computing is always emerging and evolving in the world around us, we feel it is important to teach the necessary skills to prepare them for their future. We enable them to explore, analyse, exchange and present information in a range of different ways using computing equipment. This begins in the Early Years through the use of Mini Mash and toys that nurture computational thinking.
We are extremely lucky to have Chromebooks available across alll of our classrooms. These are used within all areas of the curriculum to extend the childrens learning and experiences. The children are constantly developing their use of;
Information Technology - is very broad as it involves the creation, organisation and manipulation of digital content in both key stages – digital content could be interpreted as many things from audio to images to film and beyond. In Key Stage 2, information technology steps up because children should also be taught how to use search technologies effectively and how to analyse, present and evaluate data.
Digital Literacy - is the ability to use information and communication technologies to find, evaluate, create, and communicate information, requiring both cognitive and technical skills.
Computer Science - is the study of the numerous processes that interact with different sources of data and information and that can be represented, as a result, in the form of apps, games, software or programs
Online safety underpins all of our computing at Darwen St James, you can find out more information by clicking the online safety tab below.
Purple Mash can be accessed by ALL children from Nursery to Year 6 should they choose to do so. Some tasks are allocated daily, see '2 Do' list. (top left-hand corner) Some other activities will be allocated weekly. You can access any activities, or games if you choose, even if they have not been allocated.
For the activities allocated, there may be 'levels' of difficulty so some levels will be more challenge than others. The children are not expected to complete all levels, it is completely up to them and their stage of learning. Some activities may require adult support to access.
We hope to vary all activities so there is a wide range to choose from. Activities also do not have to be completed on the set date! Worksheets and other resources can be found to download and print, should you choose to do so.
Above all, whatever learning you decide to do with your child, make it simple and keep it fun!!
To access Purple Mash:-
the Purple Mash logo below
log in with the username and password provided by your child's teacher
If you need a reminder of your child's log in details, please speak to their class teacher.
Our 2022/23 Digital Leaders.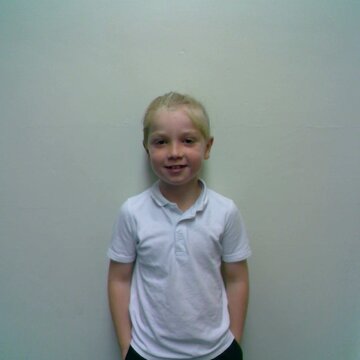 Klaytun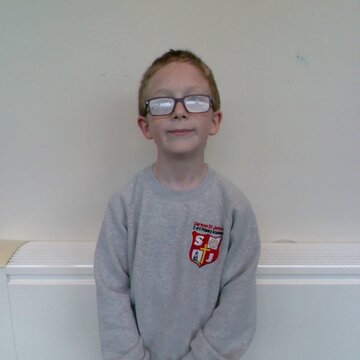 Connor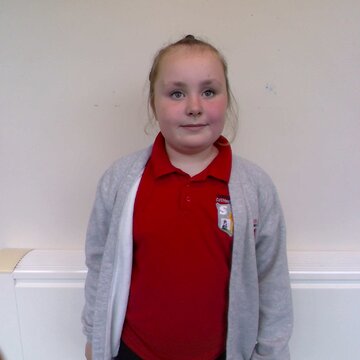 Daisie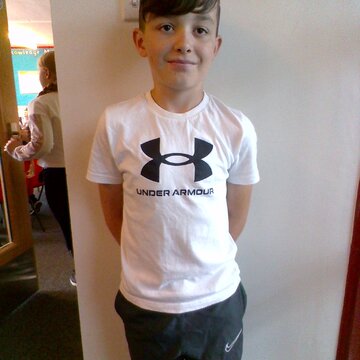 Rylan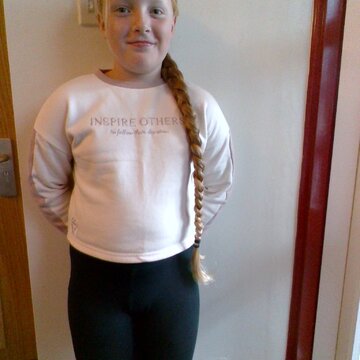 Ella-May
Year 1
In Year 1 we have been creating our own e-story. We used 2SimpleStory and learned how to manipulate the tools to create a story about an animal. We used the draw tools to draw our animal and added text using the keyboard. Then, we made our animal move by using the animation tool. Later, we added sound to our pages and finally we used the cut and paste tool to add further pages to our books.
Year 2
In Computing this term, Year 2 have completed the unit 'Presenting Ideas'. The children have learnt about and completed their own quiz using different techniques including question and answer, sorting or multiple choice. They have also gathered data from a concept map to complete a fact file. They finished the unit by completing a storybook about our minibeast hunt around school.
Year 3
In Year 3 we completed our unit on simulations. We learned what a simulation is and how they can be used in everyday life. We explored some simulations and evaluated them. We have now started our unit on email.
Year 4
In computing Year 4 have been looking at the unit called, 'Hardware Investigators'. We have been learning all about the different parts that make a computer. We learnt about the differences between hardware and software and we learnt lots of new vocabulary eg: CPU, RAM, peripherals, motherboard, components, to name a few!
We then moved onto our next unit of work called, 'Writing for different audiences' where we have started to explore how font size and style can affect the impact of a text. We were then able to apply this when we published our finished poems for our English topic. We will be continuing this unit next half term.
Year 5
In computing Year 5 have been looking at Databases. We have examined the purpose of different databases, as well as collecting information in various ways from an Alien database!
Finally, the children worked on their own database about anything they like- we have collated information about footballers, to gymnasts, to gaming!
Year 6
Year 6 have used a programme on Purple Mash to create their own "Choose your own Adventure" stories. The pictures show the children's plans for their stories, which they created in 2Connect. They then used their plans to make text adventure games in 2Create a Story, using the Adventure mode of the app.
Year 1
In Year 1 we have been covering the unit Lego Builders. In this unit we have learned the new vocabulary of algorithm and now understand the importance of following and giving precise instructions. We have experienced following instructions to achieve a desired outcome and programmed the computer to follow precise instructions.
Year 2
In computing this term, Year 2 have been creating pictures using 2paint a picture. We have looked at different types of art including impressionism and pointillism and different artists including Piet Mondrian. We then created our own art work in a similar style.
The children have thoroughly enjoyed this unit, take a look at some of the work they have created.
Year 3
In Year 3 we have been learning all about email and how to stay safe whilst using email. We wrote our own emails and attached a document. Then we learned how to use 2graph, collecting our own data about our favourite fruits and attaching our graphs in a report.
Year 4
Year 5
In year 5 we have been covering the unit 'Concept maps'. We have looked at how to produce a mind map using the purple mash programme, and what makes a successful concept map. We talked about how to keep information clear and concise. We used additional tools, like the note taker to expand our notes so we could use them to inform someone. Finally, we worked in small groups to collaborate on one concept map reviewing what we have learnt this year. We were all able to contribute to one map, using individual chromebooks.
We have also use 2Design and Make to create prototypes of our moving toys in Design Technology. We were able to create a 3d model and analyse the effectiveness against the brief in order to improve our work.
Year 6
Year 6 have looked at Networks this term, learning all about the difference between the internet and the world wide web. We have learned about Tim Berners Lee, who invented the world wide web, and we have investigated our school local area network.
Pre-School.
The children have been learning how to use the interactive board, working on purple mash to access games and colouring activities. The children have also enjoyed the light table, using the bricks to build and construct towers.
Reception.
Reception Class have been using the interactive board to access a whole range of different activites, from phonics to writing, drawing and exploring Purple Mash.
Year 1.
Year 1 have been learning how to log onto Purple Mash and all about internet safety. They learned how to create documents and how to store them in folders securely. They have used 2 Paint to paint an animal, 2 Count to record information they have collected and 2 Explore to record their own piece of music.
Year 2.
In Year 2 we have been learning about how to stay safe online. We have learned how to refine searches using the Search tool and how to respond to an email with an attachment.We have also looked at what steps to take to keep our personal information safe online.
Year 3.
Year 3 has been learning about online safety. We have discussed the importance of passwords and keeping passwords safe; then communicated our ideas on a class blog.We looked at understanding that not everything on the Internet is true, looked at a 'spoof' website; then created our own 'spoof' webpages. Finally, we looked at film and game ratings that keep us safe. We are now starting our coding unit.
Year 4.
In year 4 we have focused on what we would do if we suspect an email or message to be SPAM and how it could lead to SPAM. We have also focused some time on animation and created our own Stop Motion animation short videos.
Year 5.
In Year 5 we have been learning about keeping safe online, looking at citations and bogus websites.
Year 6.
In Year 6 we began our Computing lessons with Online Safety, and designed games to help other children recognise the different online safety and risk symbols we might come across.
We also began to look at text adventure games, and started to create our own 'choose your own adventure' game on Purple Mash, using the 2createastory app, in adventure mode!
The children have been busy designing their cards for this years Purple Mash competition. Check out our entries here!
Two's Room.
Pre School.
Reception Class.
Year 1.
Year 2.
Year 3.
Year 4.
Year 5.
Year 6.
Related News