The subject lead for English at Darwen St James is Mrs Gonzalez.
The subject lead for phonics at Darwen St James is Mrs Gonzalez.
Phonics is one of the most important building blocks when learning how to read. It is the simple matching of written letters (graphemes) to sounds (phonemes). These are then blended together to read words and, later on, captions and sentences.
We use the DfES Letters and Sounds guidance as a basis for our teaching throughout phases one to six. Phonics is taught daily until each child is secure at Phase 6 Letters and Sounds.
Guided Reading happens daily at Darwen St. James' and each session lasts for 20 minutes. Children experience a range of adult led and independant activities linked to their text.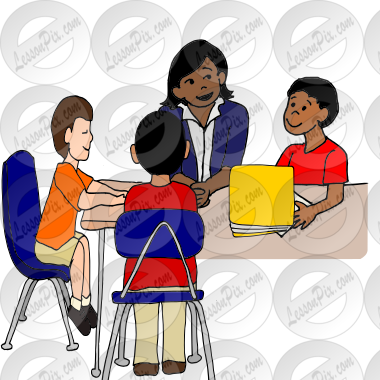 Handwriting is taught three times a week at Darwen St. James. Lessons follow the teaching pattern as set out in Letter Join.
Learning to read is an integral part of every child's education. Please read with your child for at least five minutes daily and sign the Reading Record provided by school. Children will bring home two books a week, the first will be carefully chosen to match their phonic ability, the other is a book of their choice from the school library. The book from the library is for you to read to and share with your child and enjoy.
World Book Day - Thursday 4th March 2021
Nursery
Reception - The Three Billy Goats Gruff
Reception class built some bridges for the three billy goats to cross.
Key Stage 1- The Three Little Wolves and the Big Bad Pig
Year 1 and 2 had to build a house that the wolf cannot blow down!
Year 1 - World Book Day 2021
Year 2 - World Book Day 2021
Year 3 - Jack and the Baked Bean Stalk
Year 3 had to protect the egg! They had to drop an egg from a height without it breaking!
Year 4 - Hansel and Gretel
Hansel and Gretel are trapped in the witch's house. Year 4 had to help them escape by parachuting a map into the house.
Year 5 made book characters from potatoes
Year 1 Frog Facts
Year 1 have been learning some facts about frogs that they can use in their information poster.
Today we pretended to be news reporters, talking about frogs.
Reception Class
Year 1
In Year 1 we have been reading 'Lost and Found' by Oliver Jeffers. We've really enjoyed listening to the story and retelling it using our story maps to help us. We've also written character profiles of the boy. In our writing we've been focussing on using capital letters, finger spaces and full stops. We've also really tried to use the letters we know to write each word.
Year 2
The children in Year 2 are completing a unit about Stories with Familiar Settings, focusing on the text 'The Pirates Next Door' by Jonny Duddle.
The children have spent time rehearsing the text focusing on key words and phrases, asking and answering questions, making predictions and sequencing the story.
They will create their own story map using new vocab, words and ideas then orally rehearse it before writing their story using sentences with capital letters, full stops, question marks and the joining words and / but.
Year 3
Year 4
In Year 4 we have been reading the fairy tale of The Pied Piper. We enjoyed discussing the theme of revenge and whether the Pied Piper was a kind, helpful person or a nasty, evil person. We have also written our own versions of the Pied Piper changing the town, the problem and the characters. In one of our lessons we enjoyed using the skill of Point and Evidence. This means we make a point (what we think) and then back it up with evidence (why we think this). It was really good to hear everyone's different points and again we had a very interesting discussion about the character of the Pied Piper.
Year 5
In year 5 we have been focusing our work around the book 'Outlaw' by Michael Morpurgo, which is based around the legend of Robin Hood. We have been working towards writing a narrative based on the first couple of chapters of the book. The children have used role play to infer about the main character (Robin)'s feelings as he looses his mother and then his father is captured.
Year 6
In English Year 6 are learning about biographies. They have looked at the features of a biography, broken down into what is included in an introduction, the main body and the conclusion. The children have also been learning how to skim and scan a text for key information, and to take notes. They will be gathering content to write a biography all about Mary Anning, and will be using their learnt skills to independently write a biography about Charles Darwen, which will tie in with their science work
Related News