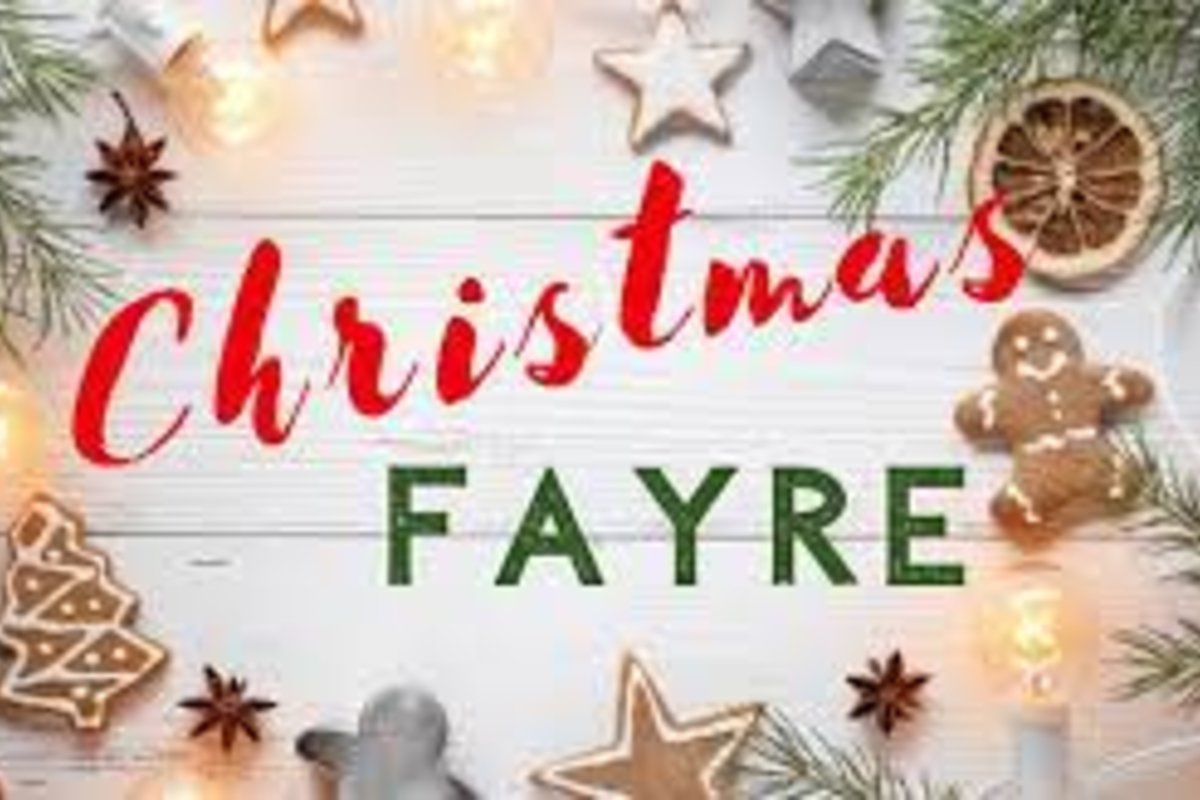 The Christmas fayre this year will be entered and exited from the KS2 yard, not the main entrance. There will be 3 entrances and exits, 2 double doors on the KS2 corridor and 1 double door at the hall. The stalls, games and food will be as follows -
Hall - Cafe selling festive Turkey sandwiches, Pigs in Blankets, Veggie Sausage butties, Gravy, stuffing and Cranberry sauce will be there for you to add as you like. There will be drinks on offer of tea, coffee, hot chocolate and juice, as well as mince pies.
New to you stall (if you have any good condition clothes, uniform, shoes or toys that you would like to donate that would be wonderful, please just bring them to the school office). This stall will not be priced, it will just be a donation in the amount of your choosing.
The tuck shop - the usual sweet treats, crisps and drinks will be on sale.
The entrance hall - Father Christmas' Grotto
Year 3 classroom - Raffle - this year as we will pre number the prizes, the draw will be held on Monday led by the children and then prizes will be distributed to your child to bring home. Bike Raffle - We have an exciting raffle of children's bikes, all of which are used but have been serviced and cleaned so look as new. These will be raffled off, you can by a strip of raffle tickets for £10. There will be 8 bikes up for raffle, 6 black and 2 pink. You will be able to see examples of them on the day to judge size and quality. The bikes once received will be your responsibility; they will be sold as seen. £10 for a bike is a bargain, make sure that you don't miss your opportunity to be in the draw. This draw will be completed on Friday and the winning tickets will be displayed on the screen at 4.30pm, please make sure you get your tickets before then.
Card stall - the opportunity to buy the winning Christmas card designs this year, in packs of 5.
Year 4 classroom - Lucky Dip game and pop dice
Year 5 classroom - Bingo Tombola and Play your cards right
Year 6 classroom - Chocolate tombola and Pin the star on the Christmas tree
As you can see we have spread out our fayre this year, we will also be limiting the number of people in each room to stop overcrowding. If the room you want to go in is full, please move into another room while you wait or go outside so that corridors are kept free. We will have hand sanitizer in each room as you go in and also within the room itself. All staff will be wearing masks and we ask that you do too. Please social distance where you can and keep to your family groups that you come with, as much as possible.