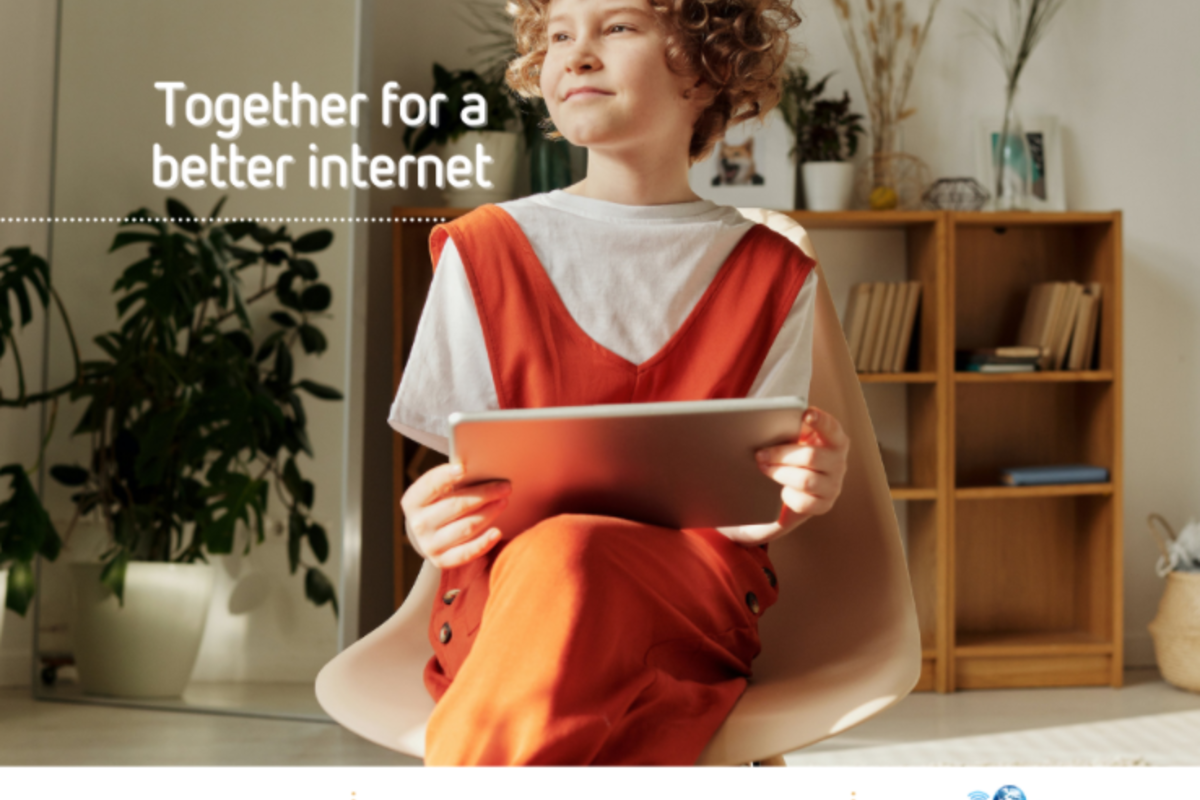 Over the years, Safer Internet Day has become a landmark event in the online safety calendar. Starting as an initiative of the EU SafeBorders project in 2004 and taken up by the Insafe network as one of its earliest actions in 2005, Safer Internet Day has grown beyond its traditional geographic zone and is now celebrated in approximately 170 countries worldwide.
From cyberbullying to social networking to digital identity, each year Safer Internet Day aims to raise awareness of emerging online issues and current concerns.
Click here to view the Safer Internet Day website Parent/Carer Section.
NURSERY
We read the story of Buddy the dog. A boy called Ben was given a tablet and he learnt different rules to keep safe on the internet. If he was unsure about a game, an app or someone messaging him he needed to ask an adult of help. Buddy the dog had a song to sing if Ben was unsure he needed help or not. The children enjoyed learning the song and we discussed games that they might play or someone tries to talk to them on the device they need to ask for an adult's help.
RECEPTION
We talked about what devices we have and the online games and apps we use. We talked about things that coud amke us sad or upset and that we need to tell a grown up if anything online makes us feel like this. We talked about who our grown ups are in school and out of school. We sang the safer internet song and coloured in a Smartie the Penguin picture.
YEAR 1
YEAR 2
Activity 1: We talked about synonyms for True and False.
Activity 2: We discussed whether everything we see on the internet is true and looked at the example of the geese. We then made our own True and False posters about an animal. We used swiggle to find a true fact and made up a false fact. We then became detectives finding out each other's false facts.
YEAR 3
To start our Internet safety day the children at home and at school played the game Scattergories. They had to think of certain online games/adverts/apps and Youtubers beginning with a certain letter. Alexiana won the game but all the children thoroughly enjoyed it.
After this the children and I worked through the slides, looking adverts and who profits from them. They had to watch a video and identify different ways the owner of the advert would profit from things like unboxing to selling merchandise.
After this we concluded the input session by making sure that the children understood the intentions of adverts in order to keep themselves safe.
The children then completed an Advert activity.
YEAR 4
Year 4 used and developed their critical thinking skills to question the motives behind what they see. By focusing first on commercial advertising to explore trust online and challenge their personal responses when engaging with the wider digital world.
YEAR 5
YEAR 6
Year 6 looked at advertising and the different forms it might take on the internet. First of all we identified all the different advertising we have seen on and offline. Then we watched a mock 'youtuber' cartoon video which featured the characters advertising both openly and through more stealthy methods, and tried to identify if we were being advertised to. We looked at different ways of advertising online, such as giveaways, merch and affiliate links, and decided if people would profit from these things or not. Then we looked at people's motives for different internet activities such as posting photos or videos online. Lastly we thought about why someone might send us messages, and the motives involved.

Previous